April 24, 2014
---
Advocacy Update
FSCA encourages everyone to continue to correspond with the representatives to ask for support of school counselors and to educate their representatives and senators about the profession of school counseling. More information about "next steps" and what is happening with the two bills, SB 902 and HB 1139 will be forthcoming soon.
Click here for a handout.

---
2014 FSCA Convention: Save the Date
OCTOBER 23, 2014
to OCTOBER 25, 2014

Pre-Convention Workshops & Opening Reception


Thursday, October 23, 2014
Breakout Sessions & Awards Banquet


Friday, October 24, 2014
Breakout Sessions


Friday, October 24 and Saturday, October 25, 2014
DOUBLETREE by Hilton
Orlando at SeaWorld 10100 International Dr, Orlando, FL 32821
More information published soon!
---
FSCA Professional Recognition Awards
FSCA is committed to recognizing the outstanding work done by School Counselors, Administrators, and Advocates of the School Counseling profession. FSCA recognizes School Counselors and other individuals who excel in promoting and facilitating the role of School Counselors in Florida. Awards will be presented during an Awards Banquet on Friday, October 24, 2014, at the DoubleTree by Hilton SeaWorld in Orlando, FL during the FSCA Annual Convention, October 23-October 25, 2014.
The nomination and application packet deadline is

August 15, 2014.


Click here to review each award category.
Click here to download the nomination form [.doc 39Kb]
Important Reminder: Professional Recognition at the State Level (SCA) is required for Professional Recognition at the National Level (ASCA). In addition, all ASCA Nominations for Counselor of the Year must come from the State School Counselor Associations. Only FSCA can submit nominations for the ASCA School Counselor of the Year.

---
FSCA's Upcoming Webinar
An Introduction to Polyvictimization for School Counselors


Tuesday, May 13, 2014 3:30 PM - 4:30 PM Eastern
Children that are traumatized comprise a significant portion of our educational system. Recent national surveys have found that over 60% of children are exposed to some form of violence (Finkelhor, Ormrod, & Tumer, 2009). Emerging research documents that such exposures are individually associated with youth problem behaviors across mental health, school, peer, and sexual domains. School counselors will be introduced to the research on polyvictimization, or the exposure to community violence, child maltreatment, intimate partner violence, and bullying, and leam about programs available to help prevent the polyvictimization of children.

Presenter: Stacy Pendarvis, MSW, MA- Program Director, Monique Burr Foundation for Children
Free for Members
Non-Members: $45 (includes annual membership which grants you access to future webinars and, of course, much more)
Click here to register

---
FSCA Professional Development Drive-In
May 17, 2014
8:30 am – 3:00 pm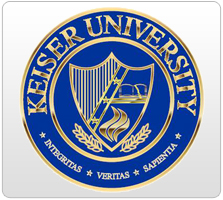 The Region 3 professional development drive-in meeting will be held at Keiser University – Orlando Campus 5600 Lake Underhill Rd, Orlando FL 32807 on May 17, 2014.
The meeting will cover two topics, each for one-half day:

The School Counselors Guide to ADHD
Psychotropic Medications
Lunch will be provided by Keiser University.
Click here to learn more and register.

---
ASCA Convention
Graduate Student Volunteer Opportunity
If you are a graduate student and interested in volunteering at ASCA's 2014 conference in Orlando, please read the important message at the following link:
http://www.fla-schoolcounselor.org/prof-dev/volunteer-for-asca-2014-conference

FSCA Social
If you are attending the ASCA National Convention (June 28 through July 2), mark your convention calendar to stop in at the Florida School Counselor Association (FSCA) Social Monday, June 30 from 5:15 to 6:15. Place to be announced!!

---
FSCA Governing Board Elections
Congratulations to these school counselors for being elected to the FSCA 2014 Board:
Peg Reale
Veritza Kostovski
C. Stephanie Larson
Summer Kuba

---
FSCA Magazine: Florida School Counselor
In this issue:


Ethics Questions Asked and Answered

Three experts answer frequent legal and ethical questions to help guide you in your daily work.
The STEPS Model for School Settings


This 9-step model provides a process for coming to the best possible decision in challenging ethical situations.
Raising Red Flags in Data Collection

When proving that school counselors matter, don't lose sight of student privacy, parental consent, and other important issues.
Reinforce Your Ethics Knowledge

Use these resources to deepen your understanding of the ethics issues you may face as a school counselor.
Congratulations to the Semi-Finalists for 2014 School Counselor of the Year
**Bonus Section: College Prep for Counselors**
Personality-Major Match and College Success

Choosing a major and a college are life-changing decisions, and can have a major impact on students' college success.
College Admissions in a Nutshell

If you're a new high school counselor or in a new school and helping students with college admissions, here are some basics about the process.
The Legal and Ethical Complications in Letters of Recommendation Counselor Education from the College Board

How can you handle letters for weak or problem students, and should you include confidential student information or notify admissions offices of changes?




Remember that links and ads are clickable to learn more, access resources, and respond.

View it online or download from here

---
Important Links:
---
News You Can Use (Recent Posts)
If you want to receive an email notification for each new posting, visit
http://feedburner.google.com/fb/a/mailverify?uri=fla-schoolcounselor/news
---
FSCA Membership
Your membership is so very important to the entire profession of school counseling in Florida. From FSCA's efforts in Tallahassee, to our quality professional development opportunities, to FSCA's tools, resources, and important information -- your membership dollars make a difference. If you have received this and are not a member, it's time to join. If you need to renew your FSCA membership, take a minute and do it now. FSCA's efforts are not cheap and we want to do more!
---
The Florida School Counselor Association (FSCA) expands the image and influence of professional school counselors through advocacy, leadership, collaboration and systemic change at the state level. FSCA empowers professional school counselors with the knowledge, skills, linkages, and resources to promote student success in the school, the home, the community, and the world.
---
If you have received this email and are not yet a FSCA member, click here to join now.